Welcome to the Delta United Soccer Club website.
The Delta United Soccer Club (DUSC) is an volunteer nonprofit organization that provides competitive soccer programs for boys and girls ages 8 to 19 years in the Antioch, Pittsburg, Bay Point and adjacent unincorporated areas.
The purpose of the DUSC shall be to develop, promote and administer the game of soccer among youth without regard to race, religion, color, creed, sex or national origin.
Delta Youth Soccer League's Competition program is the most affordable, best value program in the East Bay. Teams range in age from Under-8 to Under-19 and include both boys and girls teams.

Follow us on Facebook, Twitter and Instagram




Does Your Child Love to Play soccer?
Is your child ready to play at the next level?
Delta's Competition program is the most affordable, best value program in the East Bay.
Teams range in age from U8 to U19 and include both boys and girls teams.
Still interested in playing on a competitive team for the 2019/20 seasons? There are select openings. If you were unable to attend any of our tryouts and are interested in speaking with a coach for our competitive teams, please contact Chris Gaughan at dyslcoachingdirector@gmail.com
2008/09 Competitive Boys Team
We still have a few spots available for our 2008/2009 birth year team.
On June 15th 2017, Delta Youth Soccer League lost one of their family members.

Marcos Garcia was a handsome, caring and sweet young man who's life revolved around friends, school and especially soccer. Anyone who knew Marcos, knew he was a very talented soccer player. He wore his idol Cristiano Ronaldo's number: number 7 every time he was on the field. Which was no surprise because he lived, breathed and slept soccer. He was a very popular young man who became friends with everyone he encountered. He was also a beloved son, brother, cousin and incredible uncle. He had big dreams and was trying to find his place in life.
Marcos Garcia played soccer for many years at Delta and recently made the roster of one of our comp traveling teams. His Dad, Paul, also a long time soccer coach at Delta. Our thoughts and prayers go out to Marcos and his family during this tragic time. Gone too soon, RIP Marcos....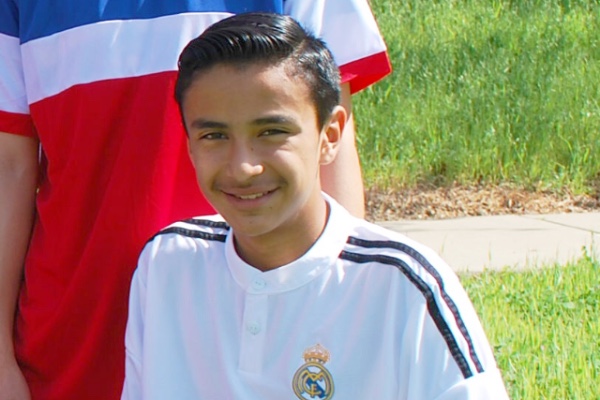 ---
Antioch's First All-Weather Turf Fields
Join Delta United Soccer Club text alerts on RainedOut
Antioch recently completed a near $3.1 million project to replace grass at two fields at Antioch Community Park with all-weather synthetic turf -- making it the first city facility with such a surface.
New lights were also installed so the complex can be used at night. "We're really excited and it's something we're looking forward to," said Jim Bonwell, president of the Delta Youth Soccer League. "It's something other leagues don't have."
In particular, having an all-weather field and lights during the winter months will be huge for its competitive leagues, he said. The city has about 2,000 youths and 1,000 adults who play soccer year-round, he said.